Good morning Lili Fans, first I would like to thank our
Anne
for taking over last week, she did as brilliant job as I am sure you will agree.
Welcome to another new Challenge and thank you all for your terrific cards last week
On a more serious note we have noticed over the last couple of weeks that a few cards not using
Lili of the Valley
images have been entered, please be aware that these cards will not go into the hat for the prize draw (please see the sidebar for our challenge rules)
Once again picking a Top 3 was sooo difficult as we had some lovely entries ...but here is our final selection
Well done all and thank you for your wonderful cards, you can grab your Top 3 banner from the side bar
----------------------------------------------------------
The winner, chosen at Random by Jacquis Mum, of the £10 voucher to spend on the Lili of the Valley Website website is:
-------------------------------------------------------------
As November is a 5 week month we have no regular sponsor this week so I am offering 2 stamps of your choice from the Lili of the Valley Website for the lucky winner.
Now down to fantastic creations from our talented DT: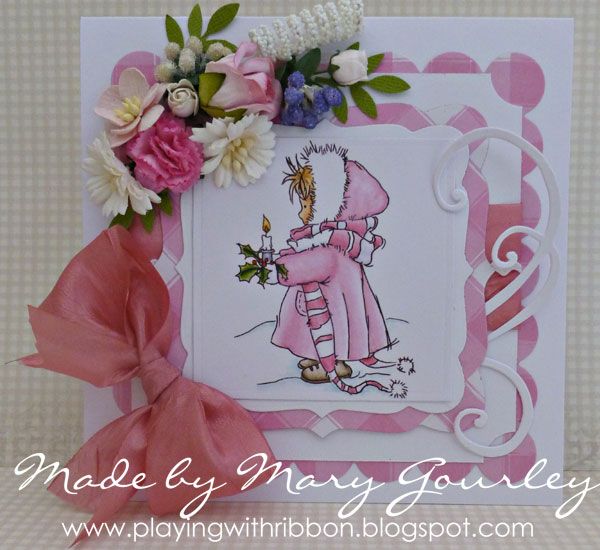 So that's what we did and now it's over to you, and don't forget if you get a sec to check out our individual blogs and see what else we have been up to.
As always, could we ask a huge favour peeps please; could you help to make our job at leaving comments easier by turning off comment verification and enabling comment moderation instead. Please, pretty please, it's ever so easy to do and you won't get spam comments as you can easily reject the comments that you don't want to appear.
Also, can we remind you nicely that it's fine to combine challenges but please, no back linking. We hope you understand that it's only fair to those who make a new card.
To enter our challenge you have to use a Lili of the Valley image (stamp or die cut) on your card. Every week we get a few entries that don't comply but rest assured that these cards don't go in the draw for the winner even if we don't get chance to delete them from the list.
Also just to let you know that sometimes it is not possible for the Design Team to leave comments on every entry with these Blogger issues that some of us are having at the moment. Please be assured that we do stop by, we are doing our best and every eligible entry goes into the draw for our prizes even if we don't manage to leave you a comment
This Challenge closes at 6pm on the 5th December
Good Luck from all Lilis Little Fairies